Round Table: Building Your Brand on Amazon
Industry experts reveal their thoughts about building a brand as an eCommerce merchant. Scroll past the fold for a full recap of this valuable webinar.
Our Panelists
Liz Fickenscher is the Industry Liaison for eComEngine and works with brand owners and all different types of sellers to understand their pain points and how to help them be successful on the Amazon marketplaces. She moderates this webinar.
Liz Adamson the founder and lead consultant for Egility. She is an experienced seller, advisor and brand manager and she has over ten years of experience in the eCommerce space. She talks about positioning your brand for maximum impact, including EBC, listing optimization and more.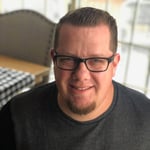 Brandon Andrews is the CEO of The Private Label Insider, a company dedicated to continuing the education of the private label community with their network of industry experts. In addition to helping others get started on their eCommerce journey, he also works closely with large companies to take their retail business online to marketplaces like Amazon and beyond.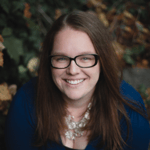 Steph Nissen is the Head of Digital Operations at Atomic Revenue, a fantastic digital agency focused on lead generation, sales conversion and customer advocacy. Steph knows everything there is to know about social media in the eCommerce space and addresses that and more.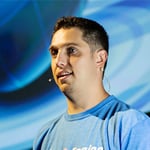 Shannon Roddy is an entrepreneur and eCommerce consultant that is the brains behind Marketplace Seller Courses, a comprehensive course to get brands started on Amazon. He has more than six years of consulting experience and addresses brand and product launch on Amazon.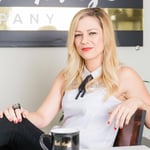 Brigette Young is the founder and CEO of Modern Muse Co, an agency focused on solving complex business problems and helping brands grow. She is a marketing guru, and especially well-versed in the realm of influencer marketing. She tells you more during the webinar.
Topics covered include:
Brand positioning
Social media and other marketing
Finding influencers
Private label tips
Launching your brand on Amazon and other marketplaces
And more!
Here is the webinar recap, written by Jeanne Crouteau:
You've launched your business on the largest online retail website in the world and now you're wondering what to do next. While you've already taken that first, huge step, your work has just begun. Amazon is incredibly competitive, so it's absolutely crucial that you find ways to set yourself apart.
In this incredible webinar, you'll learn tips from industry superstars including Liz Adamson (Egility), Brandon Andrews (The Private Label Insider), Steph Nissen (Atomic Revenue), Shannon Roddy (Marketplace Seller Courses) and Brigette Young (The Modern Muse Company). Hosted by eComEngine's very own Liz Fickenscher, this is one presentation that you won't want to miss! In the meantime, here are some highlights.
Why Building Your Brand Is Essential
What goes into making a brand? Is it just about coming up with an eye-catching name and logo or is it more than that? As Adamson explains, your brand is "the way you can stand out from the hundreds and hundreds of thousands" of other sellers on Amazon. Without brand identity, your listings will "really look like any other product on Amazon."
Roddy echoes this statement saying,"Without branding, you get into a pure price comparison model where customers are going on Amazon and only looking at the price and reviews... The way to get out of that is to create brand awareness and brand equity."
Ultimately, brand equity is really about how customers perceive the value of the brand. As Nissen states, "Your brand becomes your promise to consumers about what you're going to deliver in the experience they are going to have with you and the quality you're providing."
Your Brand Story Matters
Your product listings are optimized, you've launched a website and your social media accounts are active — now what? With all of the essential components in place, it's time to find your audience. The best way to do this is to let your customers know who you really are.
"The story about who you are and what you stand for becomes pivotal in creating a brand both on and off Amazon," Nissen says. "Consumers have lots of choices, so if they're all the same price and they've all got decent reviews, what ultimately helps them pick what they are going to buy? The stories that you tell about your brand are what speaks to them."
How do you do that? Through infographics, logos, lifestyle images and more, according to Adamson. "A mobile shopper should be able to just swipe through images as they are shopping on their phone and be able to get a good picture of who you are as a brand and what your product is and maybe even make a purchase decision without reading any of the copy."
Brand Registry Program
Amazon understands the importance of brands to the future of the marketplace, which is why all of the new tools are being built around them. By offering brand registered accounts special privileges, such as having full control over product detail pages, Amazon is encouraging sellers to take advantage of their Brand Registry Program.
One key component to the protection Amazon offers your brand has to do with your trademark. As Andrews states, "The trademark process takes a while — it can take 9-12 months for a trademark to be fully completed. It's always recommended to start considerably ahead of when you want to launch your product."
However, if you're already selling without a trademark, Andrews warns that you may begin the process only to learn that someone else already owns it. "It's best to get in front of this and begin transitioning your brand to something different before Amazon discovers the issue and forces you to make the changes."
On-Amazon Branding
Taking the time to fully develop your brand equity concept is worth it. There are many ways in which you can make the most of your on-Amazon branding opportunities in order to gain a loyal following. The webinar goes into great detail with suggestions for:
Listing optimization
Image optimization
Amazon advertising

EBC (September 2019 update: now known as A+ content)

Storefront

Video
Seller Bio
According to Nissen, Facebook recently said that they expect 70% of new content added to business pages to contain video. This is because it resonates with customers. Roddy also focused on how having "unboxing, assembly or how-to instructional videos" on listings can add value and provide an excellent customer experience.
Off-Amazon Branding
Your company deserves and needs a well-rounded existence, which includes branding outside of Amazon! One tangible approach is to make full use of product inserts. As Roddy explains, Amazon's app can scan QR codes, so including one in the product insert is a great way to build brand awareness. Customers can scan the code and immediately be directed to a video relating to the product or taken to where they can leave feedback, for example.
Remember, keep your branding personal — make a connection with your customers but don't overwhelm them. Always include your brand name and logo in product titles and descriptions to build brand recognition and awareness while focusing on creating a memorable, enjoyable experience.
By following these tips, along with the rest of the incredible insight you'll gain from watching the "Building Your Brand" webinar, you'll be sure to set your brand apart from the rest.
Originally published on February 13, 2019, updated September 30, 2019
This post is accurate as of the date of publication. Some features and information may have changed due to product updates or Amazon policy changes.