Expert Advice: Keys to Seller Success on Amazon
View this webinar where Liz and some very special guests for a chat about how Amazon seller feedback and product reviews impact seller success, and how different factors can influence how buyers ultimately rate you and your products. You'll learn:
How product photos tie into feedback and reviews
Feedback and reviews and their tie-in with advertising on Amazon
How your listing can make or break the perception of your products
Tips on getting more feedback and reviews
And more!
Speakers:
Liz Fickenscher is the Industry Liaison for eComEngine and works with sellers and industry partners to identify pain points, understand the changes within Amazon's TOS, and provide helpful information to the seller community. She is happy to moderate this webinar and its fabulous speakers.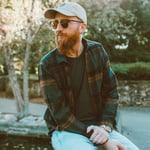 Andrew Morgans is the founder of Marknology, a full service agency that serves as an Amazon brand accelerator. Andrew and his team have over 177 Amazon seller clients and are responsible for over $50 million sales on Amazon. Marknology provides photography, advertising, optimization and other services.
Kim Kohatsu is the Director of Marketing at PickFu, an instant polling service Amazons sellers use to optimize product listings. eCommerce professionals can quickly test product photos, description copy and product designs with shoppers who reflect their target demographic, including Amazon Prime members.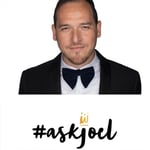 Joel Wolh is the CEO of Boutique Seller, one of the largest Amazon advertising agencies in the world. Using proprietary software, Boutique Seller digs in and creates customized campaigns for every seller. You can find Joel, known as the Amazon King, on LinkedIn with the hashtag #AskJoel.
Here is the webinar recap, written by Jeanne Croteau:
Keys to Seller Success on Amazon
Are you making the right impression with Amazon shoppers? Are you maximizing your opportunities to dazzle and delight potential buyers? It can be hard to know if you're putting your best foot forward, which is why this webinar is a must-see.
Liz Fickenscher hosted a special round table discussion featuring incredible tips and insight from:
Kim Kohatsu, Director of Marketing at PickFu
Andrew Morgans, Founder of Marknology
Joel Wolh, CEO of Boutique Seller
In this conversation, you'll learn all about how Amazon feedback and reviews can impact seller success, as well as why your product photos and listing description can really make or break your listing. You'll also get tips to make your listing more visible and improve organic sales.
The Key to Preventing Negative Reviews
Amazon is a customer-obsessed company. A few negative feedbacks are not going to kill your seller account, but consistent low ratings can be a really big issue. An important way to prevent this from happening is to give your customers realistic expectations about your product — but how can you do that when they are shopping through a screen?
"In a perfect world we have a year to launch a product, but that never really happens in real life," Morgans says. "Instead, we tend to get the product up and get it selling and then go back to do what we can to fine-tune it. Perfection can kill any project." You've got to know where to focus your efforts, though.
"Photography, image assets and infographics have become more important," Morgans continued. "If you sell a product that people don't intuitively understand, you have to spend more time and effort educating them through photography and images. You want them to see those assets and know immediately what they are buying." This can go a long way towards preventing complaints and returns.
Another benefit to putting time into having high quality images? "If your product is optimized well - and a big part of that is pictures and reviews - you have a very strong chance of coming up in searches," said Wolh.
Follow the Guidelines
There will be times when customers get confused, and leave comments about products in an area designated for seller feedback. It can be frustrating to know a buyer has had a good experience, but that they've left their praise in the wrong spot. As a seller, can you reach out to them and ask them to leave a review instead?
"Most of the time, Amazon is going to strike a true product review from your seller feedback. At least, in the past that's what they've done," said Fickenscher. "You're not allowed to ask for a product review from a buyer who you know has had a positive experience, so it's a tricky situation."
Another no-no? You cannot ever ask anyone to change or modify a negative review. Instead, make an effort to respond to concerns in-line so that other customers and potential buyers can see how the problem was addressed. Not only will this improve confidence in your products, but it can go a long way towards boosting your brand's image.
If, however, you are receiving a lot of unverified negative reviews, you need to report it to Amazon. If you suspect that a competitor is deliberately trying to hurt your reputation, gather as much evidence as possible (compare your competitor's address to where the order was delivered, for example) and send it to Amazon.
Delight Customers With Images
What if there was a way to find out what your customers like before you even list a product? You'd want to know all about it, right? Pickfu can give you all kinds of insight on buyers' preferences, without having to conduct hours of market research.
"What Pickfu enables you to do is run a poll," explained Kohatsu. "And in just a matter of minutes you can poll 50-500 people about just about anything — Is this listing confusing to you? What packaging do you prefer?" You could even share a link to your listing and ask, 'What would you change about this?' You can really get a sense of how people react in an unbiased way."
Imagine how much time and money you could save by having this data before your listing goes live. As Kohatsu explained, "We're not the buyers of the products that we sell, so it's super important to ask the people who are most likely to buy your product and that's not your spouse, it's not your coworkers. It's people you don't know."
Improve Organic Sales
Many Amazon sellers invest heavily in an advertising budget without fully understanding the goal. "Advertising on Amazon is actually product placement," explained Wolh. "If your product is on page 20, Amazon gives you some ability to show up on page one. You can even show up on your competitor's product listings. It's a matter of making your listing more visible."
In order to continue growing, you need to respond to the traffic. "if your product is getting, on a daily basis, hundreds of thousands of impressions and hundreds of clicks, you've got to review that data and look at what customers are looking for," he added. "Which words are converting? Which aren't? Use those terms, and re-purpose them into really optimal campaigns."
This is just a preview of the information that is packed into this awesome webinar. We know you're busy, but do yourself a favor and carve an hour out of your day to watch this. You might have a true light bulb moment — or two!
Originally published on September 24, 2019, updated November 12, 2019
This post is accurate as of the date of publication. Some features and information may have changed due to product updates or Amazon policy changes.