Why You Should Be Answering Customer Questions
by David T. Griffith, on February 7, 2017
If you haven't paid much attention to Customer Questions on Amazon product pages, it's not too late to participate in this personal yet effective level of customer engagement. Customers post questions about a product on its page in anticipation that another more experienced person will respond with a useful answer. It's a pretty straightforward feature, and one that can benefit both your customers and your business.
Providing Answers Builds Trust
Customer loyalty is built on trust. These loyal patrons become advocates for your products, spreading information by word-of-mouth and on social media, both of which can lead to new sales. Answering questions with useful and accurate information is a sound method to earn their confidence.
Under the Customer Questions section of any product page, take note of the badges that appear next to some of the names of people providing answers, including "Author," "Seller" and "Manufacturer." Badges tell customers that these are trustworthy and official answers coming directly from the source. As an official seller or vendor, you can sign up to add these badges to your Amazon account profile. Just ask your buyer or vendor manager for details.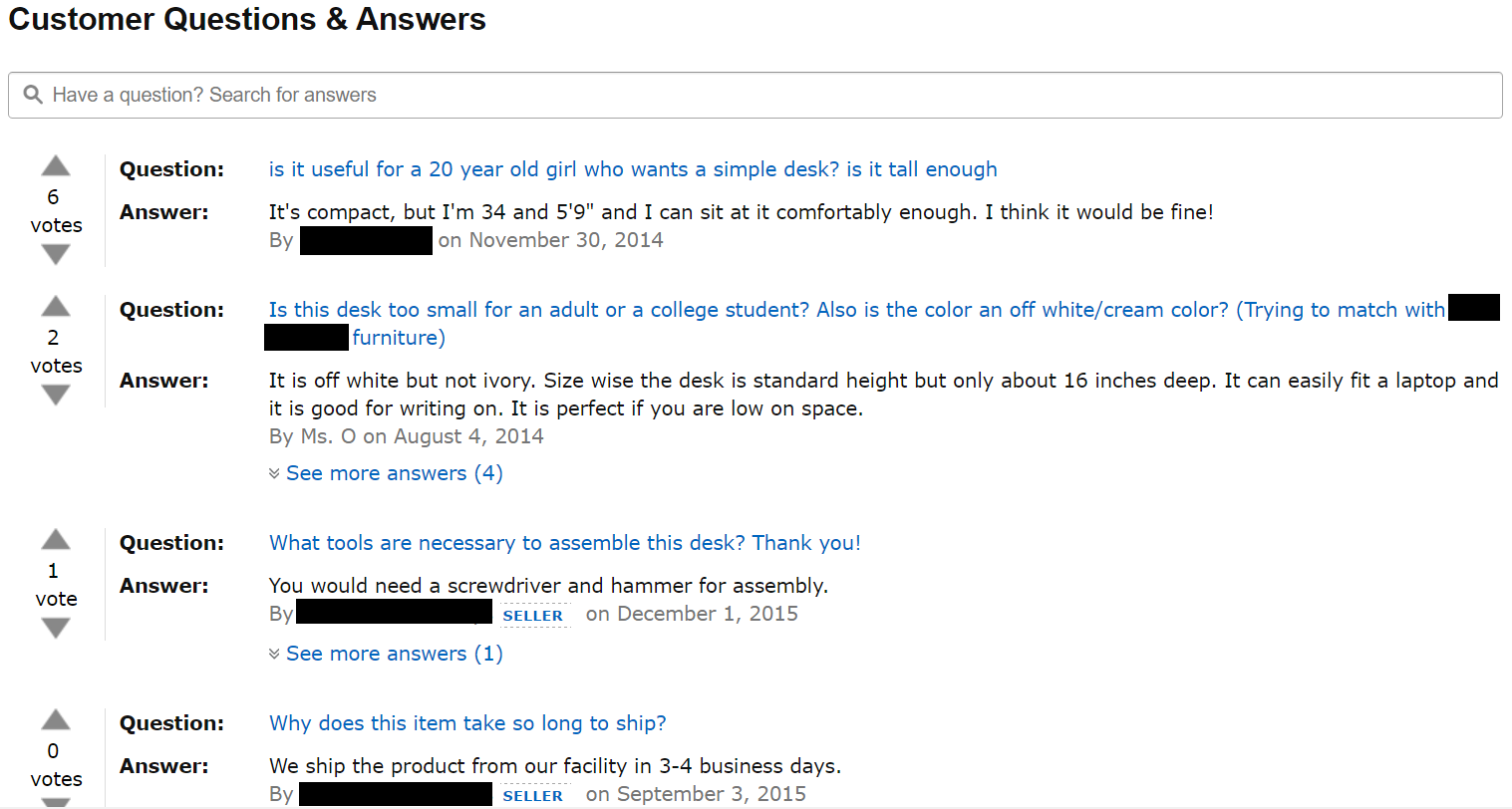 Learn From Customer Questions
Never dismiss an opportunity to learn about your customers and gain insight in how they view your products. Track the types of questions asked and how often the same subject appears to improve the content on your product pages. For example, if you regularly answer inquiries about the types of batteries used in your electronics, take that as a sign to incorporate more comprehensive battery details in the product descriptions.
Boost Your Search Rankings
The beauty of having on-page customer questions and answers is that it contributes to your search rankings. Valuable keywords are bound to appear in the Customer Questions section, increasing keyword density for topics that are meaningful to your products. Considering that external search engines and the Amazon search tool scan every word on a product page, it's hard not to reap the rewards.
Remember These Tips When You Answer Customers
Keep your answers short and concise. Provide useful information in a sentence or two.
When you cannot provide a thorough answer, forward the question to an internal subject matter expert for help.
Ignore nonsense questions. Sometimes a person wants to get a rise out of you or discredit your product. Per Amazon.com, Inc. ("Amazon") guidelines, you are not obligated to answer all questions. Plus, you can flag abuse.
Always remain professional and courteous in your responses. Everyone can see what you write. Consider this an extension of your company's branding.
Aim to resolve the question immediately.
Answering questions offers customers a human interaction that is otherwise missing in eCommerce. One could argue that eCommerce is a human creation and therefore a series of human touch points, but personalized customer communications cannot be created en masse. Take advantage of this useful feature and see for yourself how it helps your Amazon business grow.