How to Track Amazon Product Reviews: Manual vs. Automated
So, you're trying to figure out how to track Amazon product reviews.
Perhaps you're the owner of a private label Amazon brand. Perhaps you're a self-publishing author. Or perhaps you're an eBay merchant looking for the next big thing to sell.
No matter who you are, tracking Amazon product reviews can add value to your business.
In this post, we'll explore two options for tracking reviews: manual vs. automated.
Manual Review Tracking
If you're reading this article, you're probably very familiar with the "manual" approach to review tracking. You're probably also pretty frustrated with it! After all, for any ASIN you wish to track you must:
Locate the product detail page URL
Manually load the page in a web browser
Check to see if any new reviews have been submitted
Drill down into the item's "Customer Reviews" page for further analysis
Change the "sort" criteria to be "most recent"
Read through the new rating(s)
Decide what, if any, action should be taken (publicly respond, etc.)
Update your spreadsheet (if you're keeping one)
Repeat the process for the next ASIN on your list
At first, manual review tracking can seem somewhat enjoyable. Checking for new reviews will definitely provide an adrenaline rush, especially when a 5-star review awaits you. As your Amazon presence expands, however, this process becomes less tenable. With goals as big as yours, each minute of your day must be focused on high-impact activities. Clicking through dozens of Amazon web pages, although interesting, doesn't qualify as "high impact."
To solve this issue, some business owners hire interns or freelancers to manually track reviews. This approach is certainly better than doing it yourself, but there is still an opportunity cost to consider. Paying a freelancer $15 per hour can really start to add up, especially if you plan to launch dozens of white-label brands, product bundles or other items. Being billed weekly for a handful of hours translates into hundreds of dollars spent per month - dollars which might be better allocated to sponsored promotions or product development.
Automated Review Tracking
By now you might be thinking to yourself, "Someone should invent a tool that automatically tracks Amazon reviews." Well, I have great news - FeedbackFive tracks customer reviews and much, much more! Here's how it works.
The first step is to claim your free FeedbackFive account. (If you're already a user, log in here.) Signing up only takes a few seconds, and you'll only be charged if you opt for a paid plan (our free plan lets you monitor two ASINs without paying a dime).
Adding your ASINs into FeedbackFive is fast and easy. Just copy and paste your ASIN list or upload a CSV file.
Within a few moments, existing product review data will be fully accessible within your FeedbackFive account. Search, sort and filter based on criteria that matter to your business.
For a more detailed look, drill down into each product's review history page. FeedbackFive repurposes your review data into interactive charts and graphs, providing a 360-degree view of each product.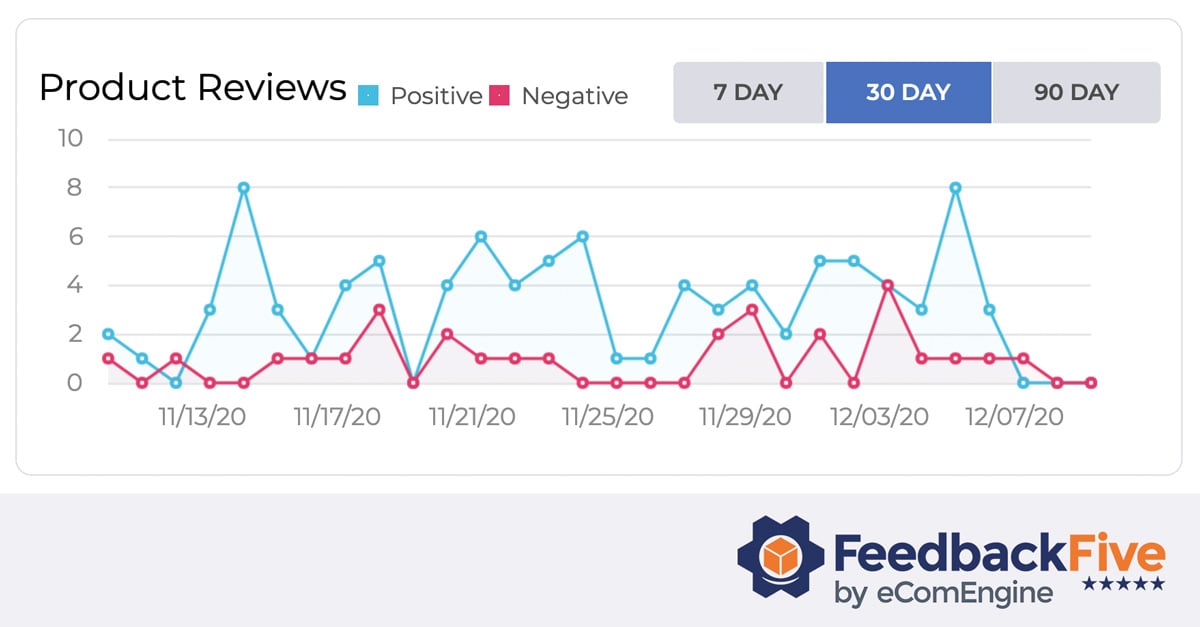 Day forward, FeedbackFive will keep a close watch for any product reputation fluctuations. As customers submit additional reviews, FeedbackFive will ensure that your records are immediately updated. For added peace of mind, you can even enable email and/or text message alerts for negative ratings. Stay in the loop - even when you're not logged in to FeedbackFive.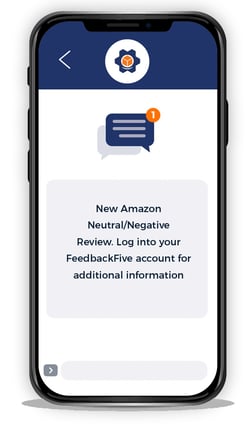 Get Trackin'
The cost of manual review tracking is clear: your time (or even your assistant's time) is far too valuable to waste on administrative work. Enable FeedbackFive today for a more automated (and scalable) approach to Amazon product reputation management.
Originally published on November 14, 2017, updated August 14, 2019
This post is accurate as of the date of publication. Some features and information may have changed due to product updates or Amazon policy changes.