Reach a Global Market With Localization
In this guest post, Kennedi Gubler of inWhatLanguage discusses how localization can boost your Amazon sales in international marketplaces.
Expanding your business to international markets will raise your annual revenue, if you do it right. A common misconception with eCommerce companies, however, is that accepting different currencies and translating website copy is enough. What you really need is localization, or the more far-reaching alteration of products and content to accommodate the language, cultural, political and legal differences of a foreign market or country.
Benefits of Localization
1. Reach Potential Customers
People will not purchase something that they don't understand. One study has shown that nearly three-quarters of eCommerce customers will not buy a product if it is not in their language. When you are looking to expand into new markets, expecting all markets to be the same is not just unrealistic, it won't lead to success. Every country and culture that you market to is different; people are interested in different things, speak different languages, etc. So, in order to appeal to those potential customers, you need localization of your content and products.
2. Competitive Advantage
With such massive industries these days, it can be hard to stand out. Localization is becoming more common as eCommerce sellers have noticed the incredible advantages of going global. By not expanding and localizing your content, you may easily fall behind. Doing so will give you a leg up on your competitors that haven't yet gone global.
3. User Experience
Not only will you reach new potential customers and have a competitive advantage, you will also improve your customer experience. Customers are more inclined to continue to purchase from you when your content is localized to have high-quality content. This includes translating to their language, having the correct currency, localizing to products that are successful in their markets, etc.
Now that we have talked about the benefits associated with localizing your content, you might be wondering what kind of content you need to localize for maximum benefits. Here are a couple things that are crucial to localize in order to be successful in global markets.
Web Content
Web content is all content that a company has available online. Text, graphics and videos are included in this category. For web content, translation is a necessity. Translation is an important part of localization, and when you are expanding to international countries, it should be at the top of your priority list. Over 55% of the internet is in English, yet only 20% of the earth's population speaks English. So eCommerce companies who only have their content in English are missing out on reaching a large majority of the earth's population. Imagine how big your company will grow when you have multiple languages available and are able to reach all these people you couldn't have before.
Marketing
Marketing is another area that must be localized. You want to be able to attract new consumers and show them why they should purchase from you. However, a marketing tactic that works in one market will not necessarily work in another.
In some countries, for example, social media is used frequently, and so using it as a marketing tool produces great results. Yet not all countries use social media as frequently (or at all), so you won't get the same outcome as you would in those other countries. When you are entering into new markets, it is important to research what platforms are used and how successful companies advertise. That way, you can see what works and localize your strategies to ensure positive results.
When communicating with buyers in other marketplaces, be sure to take some time to understand the consumer mindset. For example, in some cultures a direct ask for a product review may come across as rude, while it could yield higher results in others. You can request seller feedback and product reviews using inWhatLanguage's professionally translated templates that are available to all FeedbackFive customers.
Product
Not only is it important to localize your content and marketing, you also need to localize the product itself. For every individual market, there are different things that sell better than others. A great example of this is Nike.
Nike has been extremely successful in markets all over the world. Not only do they translate their content, they know what their audiences in that given country are looking for, and they make sure to present products that consumers want to see when visiting their site.
Here is an example of their homepage looks like for those in the United States: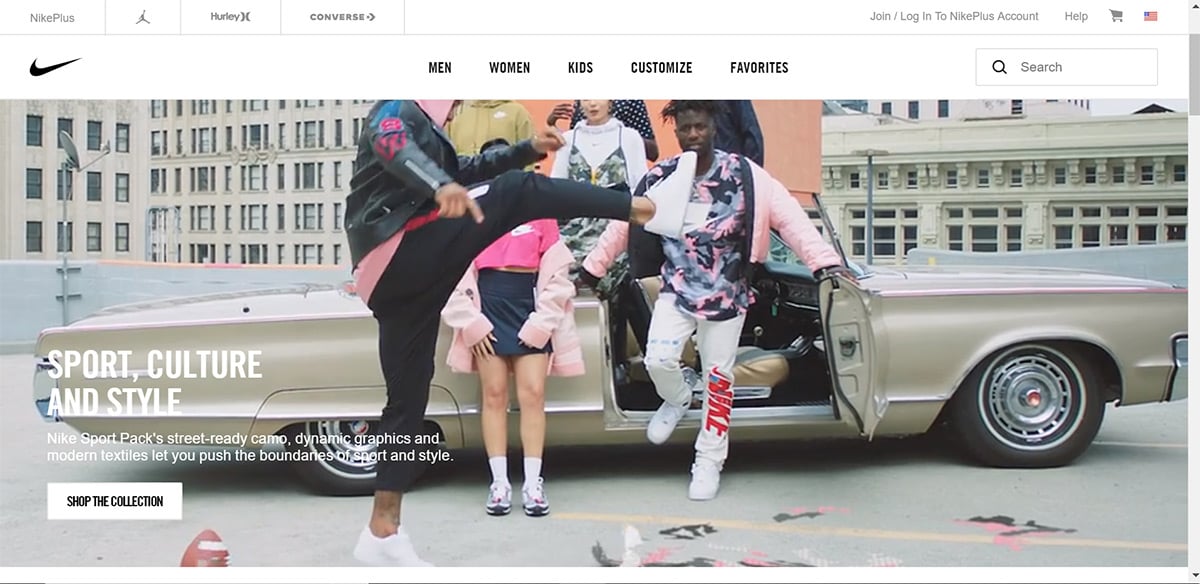 Here's what it looks like in Brazil: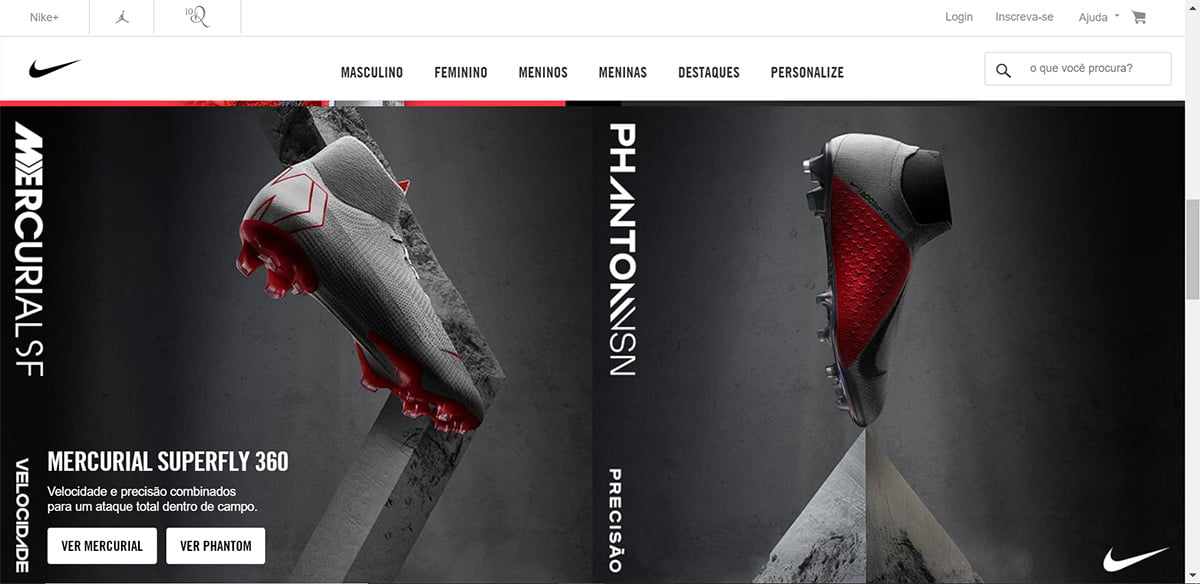 Here's what it looks like in Japan: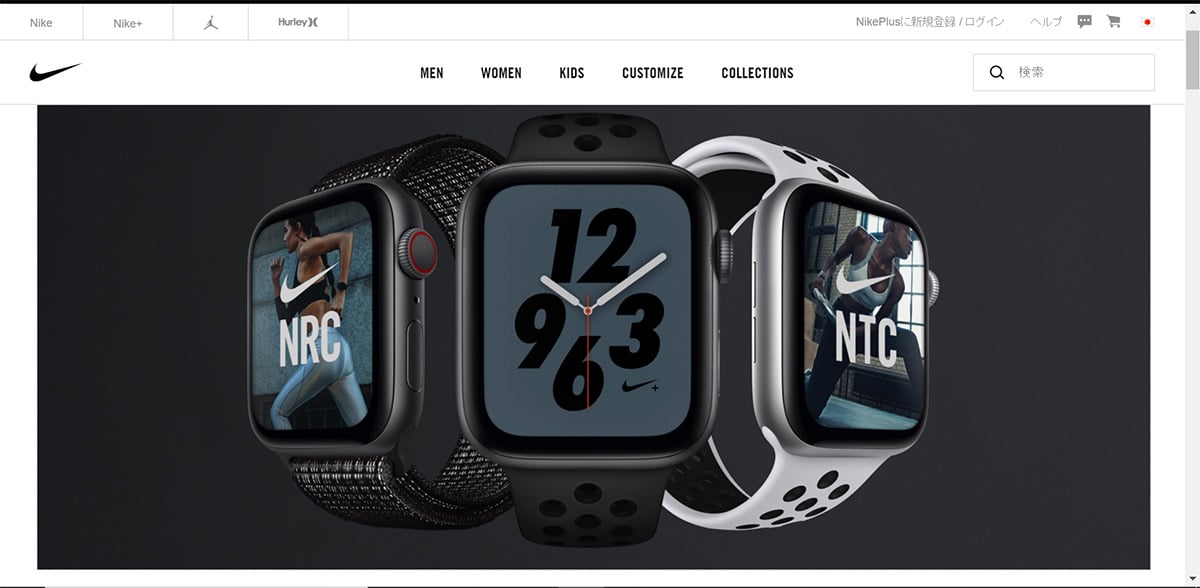 As you can see, they have localized their content on each page to show the products that will be most successful in that market. By doing so, they attract those customers by showing them the things that they are more likely to want to buy. This is a great example of how a company researched a market, found what was successful and appropriately localized their content to be attractive to a customer in that area.
Create Your Localization Strategy
Content localization is important. Without it, going global will be a struggle, and success difficult to achieve. But remember, it's more than just translating your website and accepting different currencies. With some solid research and a well thought-out localization strategy, you will be more likely to expand globally the right way and profit as a result.
Originally published on November 27, 2018, updated August 12, 2019
This post is accurate as of the date of publication. Some features and information may have changed due to product updates or Amazon policy changes.