Are You Ready to Leave Your Day Job?
by Cyndi Thomason, on February 26, 2019
Recently I participated in an Amazon Sellers Retreat and had the opportunity to share with them the Profit First methodology. As we talked one-on-one, I learned that many of them faced a similar problem: either they left their "day job" too soon or they were trying to determine when they could make that leap. The Profit First cash management approach gives you the benchmarks you need to prepare for the big day.
Do Your Homework
Basically, you reverse engineer your numbers, starting with the level of salary you need to support your family and your lifestyle. Then you look at the benchmark numbers compiled by Mike Michalowicz to determine how your business compares to a healthy business. See the chart below taken from Profit First for Ecommerce Sellers.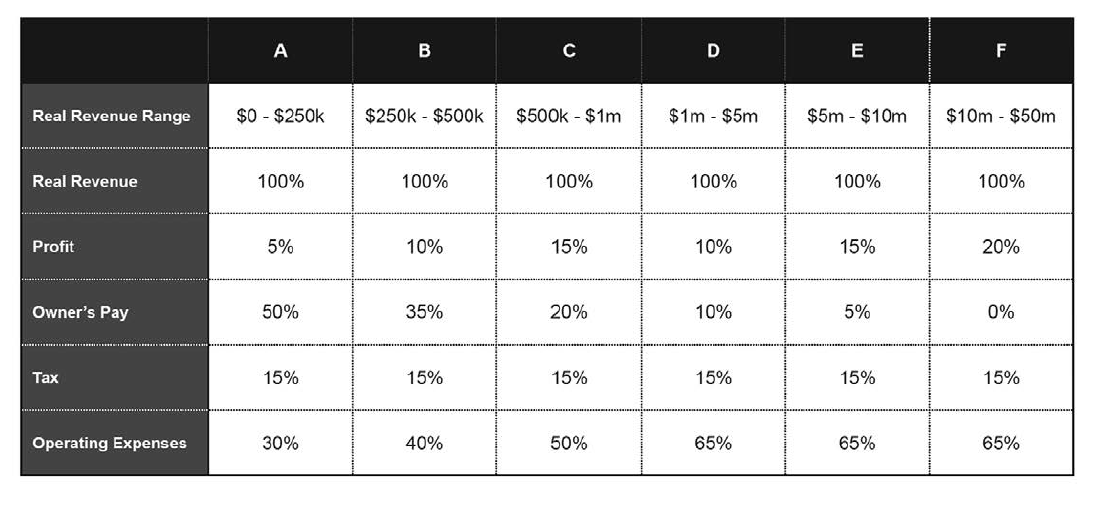 Run the Numbers
As an example, if you need $75,000 a year to cover your personal expenses, then you can calculate the other numbers in the equation so long as you know your gross profit. In this scenario, gross profit is an approximation for Real Revenue shown in the chart. These two numbers should be reasonably close if your business is healthy. If it is not, then stop right now and work on your business. It's too early to quit your day job.
Here is the math for a business in the range of $0-$250K at the Gross Profit level which is column A in the chart above.
Using $75,000 pay you need / 50% from the chart = $150,000 which is the real revenue requirement shown in the chart's range of $0-$250k. To maintain a healthy business, you need to set aside money for profit, taxes and operating expenses based on the levels shown in the chart.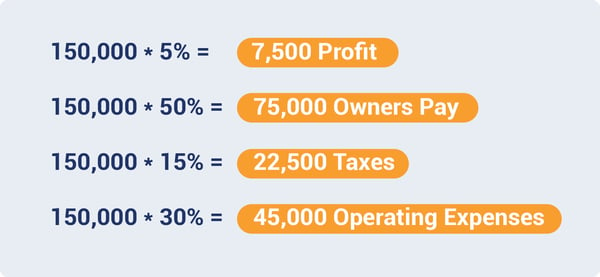 How does your current business stack up against these numbers?
If you want to do a "double check" against your top-line revenue or gross sales number, simply take your real revenue number and divide it by your gross margin percentage.
150,000 / 30% = 500,000 Top line revenue or Total Sales
In our experience, eCommerce businesses need to have around a 30% gross margin to be able to fully support the overhead required to function in a healthy manner. So, if you're significantly below this number, consider what you can do to improve your gross margin as part of your action plan before you depend on your eCommerce business as your sole source of income.
Reach Your Goals
Because Profit First provides these key benchmarks, we can learn exactly what to improve to make our businesses work for us. After all, the reason we want to leave our day jobs is the freedom and the flexibility that an eCommerce business provides. Being a slave to a cash-eating monster is not the plan, so do the numbers and ensure your business is ready before you move forward. And while you're at it, set your business up on the Profit First system so that paying yourself and making a profit is a habit! Operating your business under the Profit First method will help you move towards your dream job even quicker.
If you would like more tips to ensure profitability, check out my book Profit First for Ecommerce Sellers. It is available now!