Seller Central integration is required for both FBA Sellers and Merchant-Fulfilled Sellers. This allows MarketScout to access the necessary market intelligence from Amazon.
All MarketScout users must connect to Amazon by authorizing eComEngine's Seller Central developer account to access your seller account through MWS. This authentication is easy to set up and ensures you can control which tools can access your Amazon data.
Click here to open your MarketScout account to the "My Account" page OR click here to log in if you have not already.
How do I connect?
1. From the My Account MWS Credentials section of the My Account page, click the link to update your account registration using Pipeline Integration.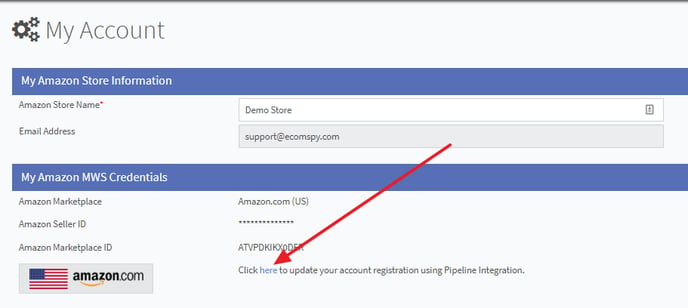 2. A popup will open taking you to Seller Central. Log in to Seller Central. (If you see the option to "Switch account" simply click the "Add account" link and retype your login credentials.)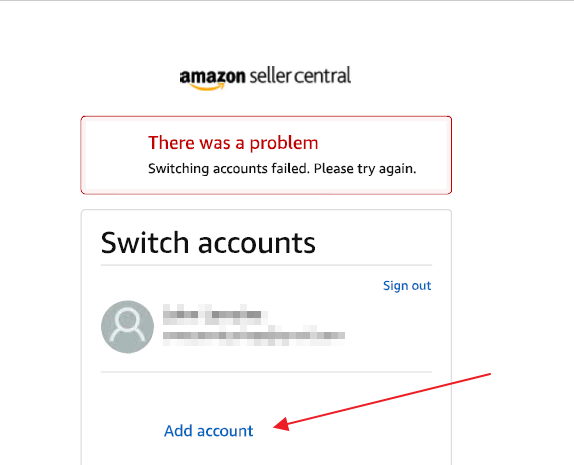 3. Click the checkbox and Next button.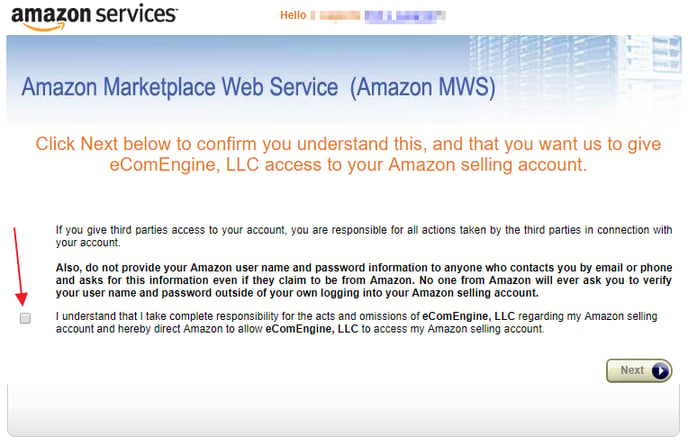 4. Click the Continue button.

5. When you receive a Success message, click "Go back to MarketScout."
6. How do you know it's successful? If you refresh the My Account page, you will see the statement "MWS Registration is completed using Integrated Pipeline Registration" to confirm you are already using it.