You can find this report in the Reports section of the Dashboard.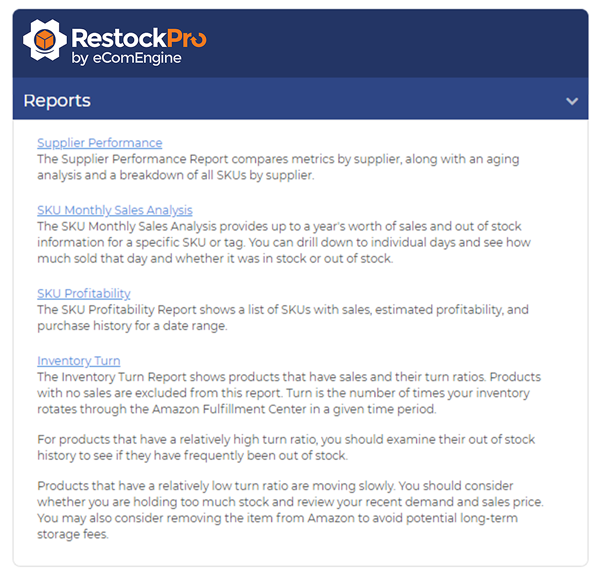 On the left, you will see a search box, to directly search for a SKU. Search by fields such as SKU or Tag. Or, you can choose from the list below. The list contains all your SKUs, with an image, the SKU number, product name, and any tags you've applied to the products.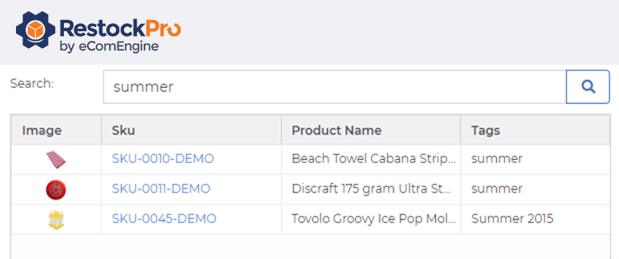 The SKU Monthly Sales Analysis shows you a perspective of up to a year's worth of sales and out of stock. And, if you've used tags, you can easily search for a set of products (Back to school, summer, holiday, etc.) You can drill down to individual days and see how much sold that day and whether it was in stock or out of stock.
The fields you choose will appear in the Monthly Analysis table so you can see the sales by month, their % stock, days in stock and units sold.