Remove additional stores/marketplaces or cancel your entire subscription on the Account page.
If you are the Account Owner, you can access your Account page by clicking your username in the top right corner of FeedbackFive, then choosing "Account."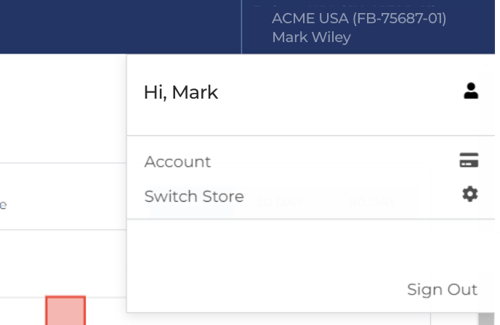 Managing Stores
On this page, you will be able to remove additional stores by clicking "Cancel Store" in the stores grid.

Of course, you can also reactivate a canceled store by clicking "Reactivate Store" in the same grid.
Managing Your Subscription
To cancel all your stores and end your FeedbackFive subscription immediately, click the red "CANCEL SUBSCRIPTION" button at the bottom.

A pop-up will ask you why you're canceling your account. This helps us understand how we can serve Amazon sellers better going forward. Thank you for answering honestly!
Of course, you can also reactivate your account by logging in and following the steps provided in the reactivation flow.