What marketplaces does RestockPro support?
RestockPro is currently available for Amazon US (.com), UK (.co.uk) and Canada (.ca).
To add an additional marketplace to your account, click the down arrow beside your store name near the upper left corner of RestockPro. Then choose the link for Add Store: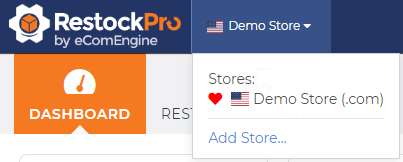 You will be directed through the process to register your new store!