To see your free trial end date, go to Options > Billing in RestockPro.
Below the Current Service Plan and Billing Term drop-downs, you will find your Signup Date and Free Trial End Date.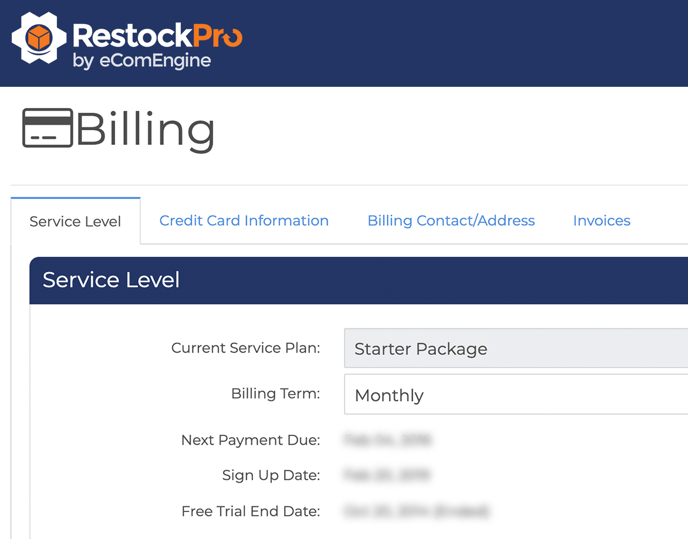 You will also find a running countdown of your free trial on your RestockPro dashboard under News.
You may always upgrade and downgrade your service plan at any time during your free trial period.
Once your free trial ends, the card listed in the billing information in your RestockPro account will be automatically charged according to your selected service plan.
If you have decided that our service is not for you, kindly request cancellation and let us know the reason, before your free trial ends, so we can easily help you.